2022 Programs
January
A Night at the Theater: Angry, Raucous & Shamelessly Gorgeous
Hartford Stage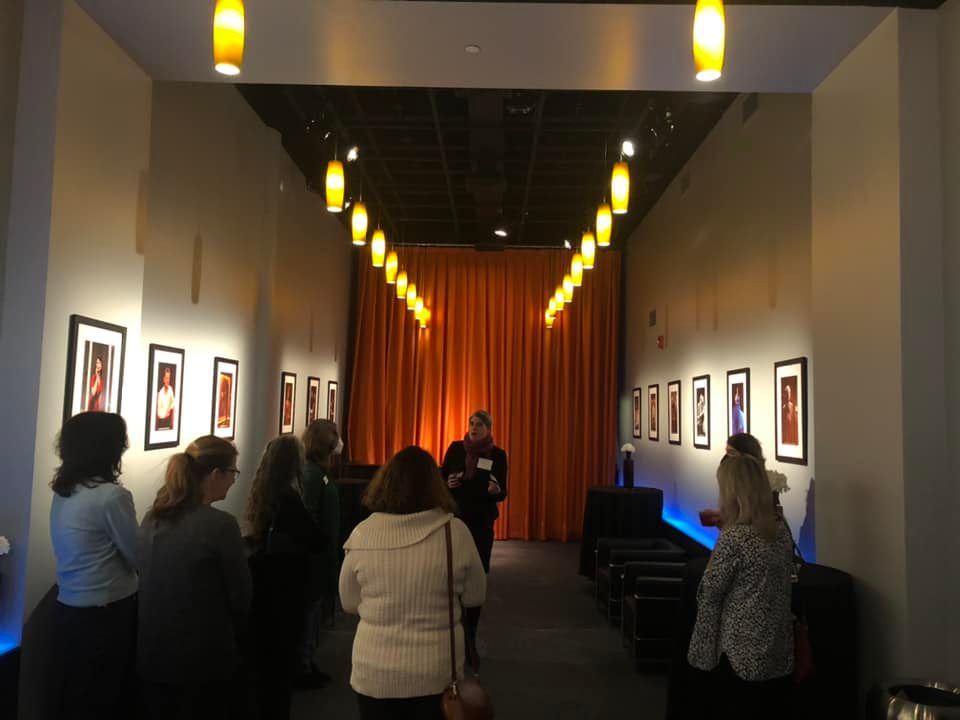 Dedicated to being an active part of the cultural conversation by nurturing artists who are just beginning to find their voices and those whose work is already a strong part of the fabric of our country, Hartford Stage has a long history of supporting new work as well as innovative revivals of classics that enlighten, entertain and educate. Along with other producing theaters in our state, Hartford Stage navigated the next chapter of theater-making in response to the ongoing pandemic and the need for diverse storytelling, community joy, cultural understanding and inclusive gathering spaces at this moment in history.
CWC members gathered for brief welcoming remarks at Hartford Stage before the 7:30 pm performance of Angry, Raucous & Shamelessly Gorgeous with remarks from Managing Director (and CWC member) Cynthia Rider.
February
Game Night with Cocktails – via Zoom
Back by popular demand – Game Night! Game Night host Amy Miller took us through a few rounds of Bingo, with prizes. A casual event with plenty of time for conversation via Zoom. A good program for the winter weather!

A (True) Beginners Guide to Crypto – via Zoom
CWC members learned some about the fundamentals of crypto in a memorable and meaningful way. Focusing on basics instead of buzzwords, this talk helped them understand blockchains, crypto and their relationship with web 3.0 and other emerging technologies.
Guiding us through the crypto maze was Margaret Feeney, the Director of UConn's TIP Digital incubator, managing a portfolio of data science startups at its Stamford campus. In 2018, Margaret served on Connecticut's Blockchain Working Group whose mission was to help the state navigate the emerging crypto industry.
March
Yoga & Wellness
The Yoga Shop & Café Bela Vida – Avon
Let's make 2022 a year to think about wellness. CWC board member and certified yoga instructor Melissa Roy introduced us to The Yoga Shop, winner of The Best of Hartford for six consecutive years. LivFree® Power Yoga is the style of yoga that has become the foundation of The Yoga Shop brand, developed by Yoga Shop founder and CWC member Annie Simard. After class, members headed upstairs to Café Bela Vida for tea, smoothies, snacks, and conversation.
April
What the Heck Is Cryptocurrency?
In February, our cryptocurrency program focused on explaining blockchains. For this lunch time program, we continued to focus on the basics – what is cryptocurrency, how did it begin, and how it is evolving. There will also be an overview of key terms. Our speaker for this session on Zoom was Nick Oldack, Senior Manager at Marcum. Nick developed a webinar on this topic, and he is always updating his content.


June
CWC Social at Artisan in West Hartford
CWC Book Club – The Four Winds

July
CWC Social at Max Fish in Glastonbury
Parkville Neighborhood Walking Tour and Parkville Market Happy Hour
CWC Lunch Bunch at Wood-n-Tap in Farmington
August
CWC Book Club – Love & Saffron
CWC Social at Farmington Miniature Golf and Cugino's of Farmington



November
December
Annual Holiday Party and 30th Anniversary Celebration at the Noah Webster House. Gourmet refreshments, live music and access to the gallery and exhibits are included in the $60 fee. Cash bar available.